Where to buy decorative navado mirrors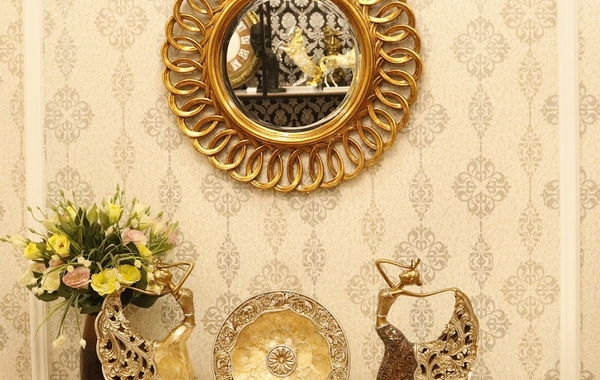 Where To Buy Decorative Navado Mirrors? And How To Choose A Suitable One?
Mirror would be an indispensable item in every family. Nowadays, it is not only an ordinary home implement but also a novel interior decor. The question is, where to buy decorative navado mirrors?
At present, decorative mirrors are very diverse in categoríes and functions. Vanity mirror, interior decorative mirror and bathroom mirror could be used for both individual needs and space improvement. Let's follow our post to find out where to buy decorative navado mirrors?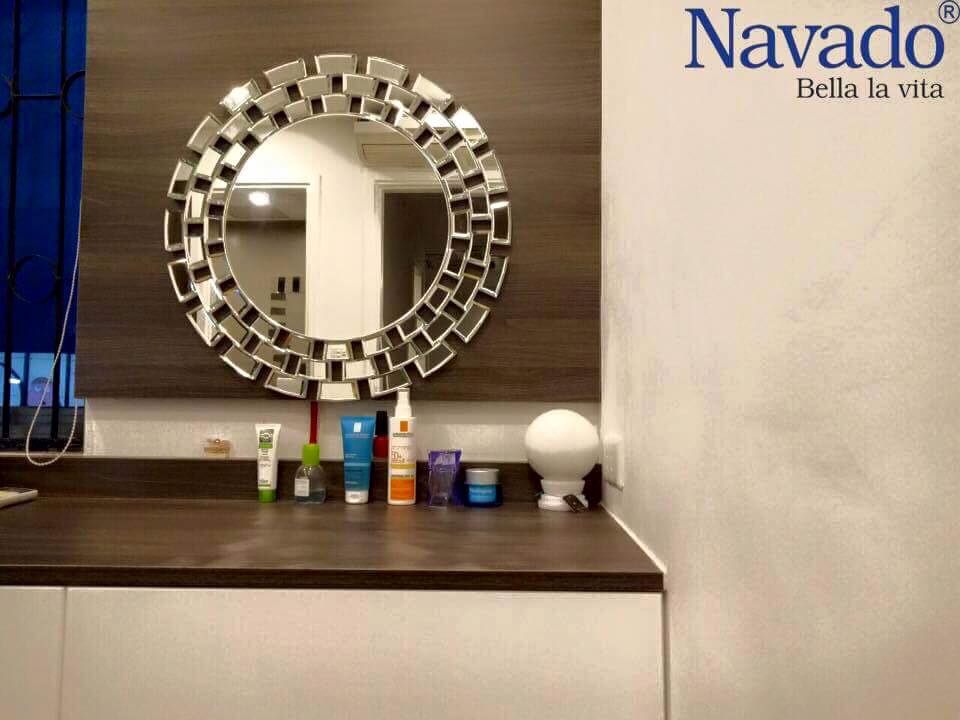 Where to buy decorative navado mirrors?
How to choose a vanity mirror for your bedroom?
A beautiful vanity mirror not only helps girls and ladies in their makeup but also creates more attractive, luxurious space for the dressing table and bedroom. In order to decide where to buy decorative mirrors, you should learn about categories, colors, designs, materials and prices to make your own comparison among providers.
It would be important to note that a good vanity mirror must be assured of its firm placement on wall or dressing table. Thus, it's up to you to choose simple mirrors or sophisticated ones with different patterns, provided that they have a solid base. This shall keep you from being worry about instability of the mirror while doing makeup.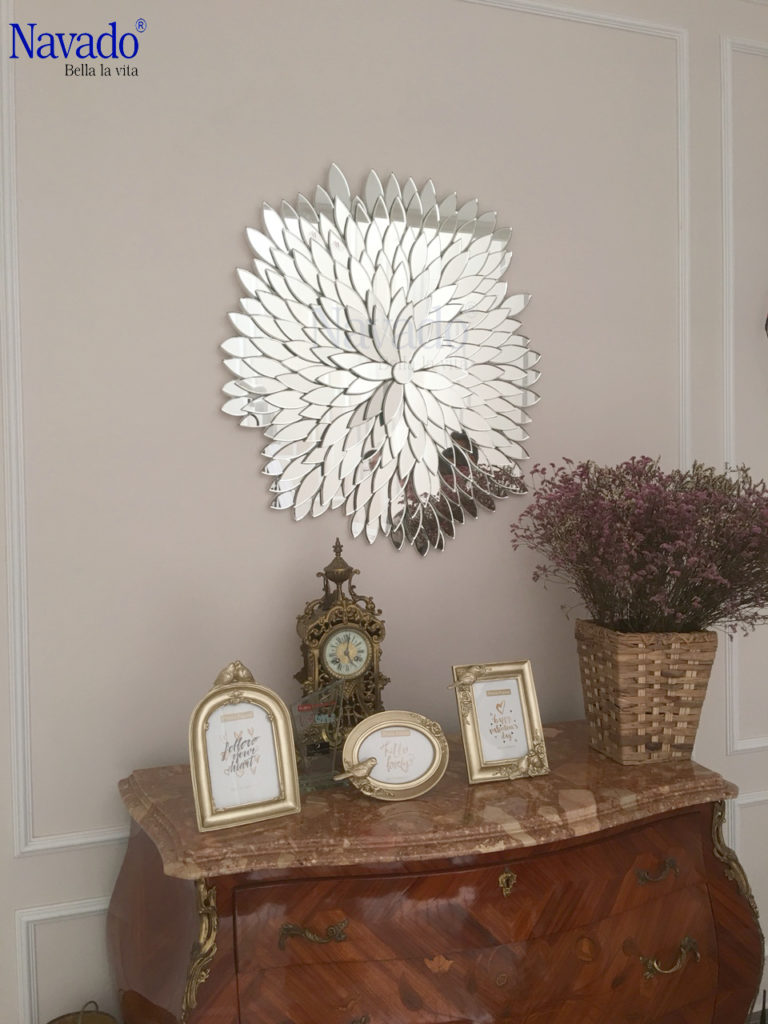 Where to buy decorative navado mirrors
A beautiful vanity mirror shall reflect sharp and high-fidelity images. This would serve you better in doing makeup compared to other ones that create untrue reflections. Therefore, you should choose mirrors made of good materials to have the best quality.
Where to buy decorative navado mirrors? And how to choose decorative mirrors for living room?
When buying a decorative mirror for living room, you should take its size and color into consideration. The size needs to fit the space and the color must be in harmony with other furniture in the room. Besides, you should clearly identify your preference between modern mirrors and classic European-styled ones.
Particularly, modern mirrors are usually in rectangular, elliptical or round shape. Their border are simply designed but still bright and luxurious. On the other hand, classical mirrors usually have curved lines or sophisticated opulent carvings. In general, the suitable selection shall depend on your home space. The next is about mirror size. If mirrors are used only for reflecting the face and upper part of the body, their size should be moderately small. If they are used for whole body reflection, they need to be larger and longer.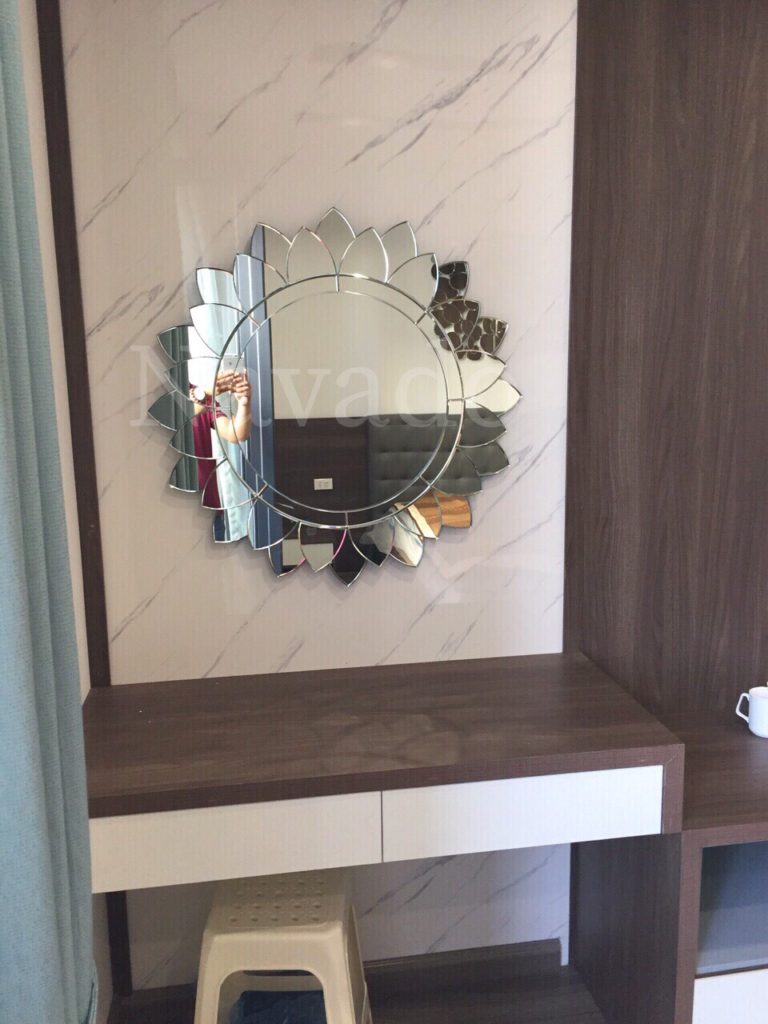 Where to buy decorative navado mirrors
Large-sized mirrors with sophisticated borders are usually suitable for classical space. Whereas, simple-bordered wall mirrors, which bring youthfulness and sturdiness, would be an appropriate selection for modern houses. With regard to a classical-styled room, natural brown-bordered mirrors shall be a perfect decision. Combining those mirrors with leather sofas, large wooden tables and almirah will create a harmonic, delicate and deluxe area. In summary, the most important factor in selecting interior decorative mirrors is probably the suitability of associated space.
Choosing decorative mirrors for bathroom
Normally, you could use octagonal-shaped mirrors for modern bathroom decoration. This shall create an attractive and extremely unique feeling. In addition, you could also choose large-sized hexagonal mirrors for your ornamentation. They are designed with silver border, making the room brighter and more magnificent. In fact, this category is suitable for dark-colored walls to enhance its sophistication and shininess. This is a really good choice for embellishing a modern bathroom.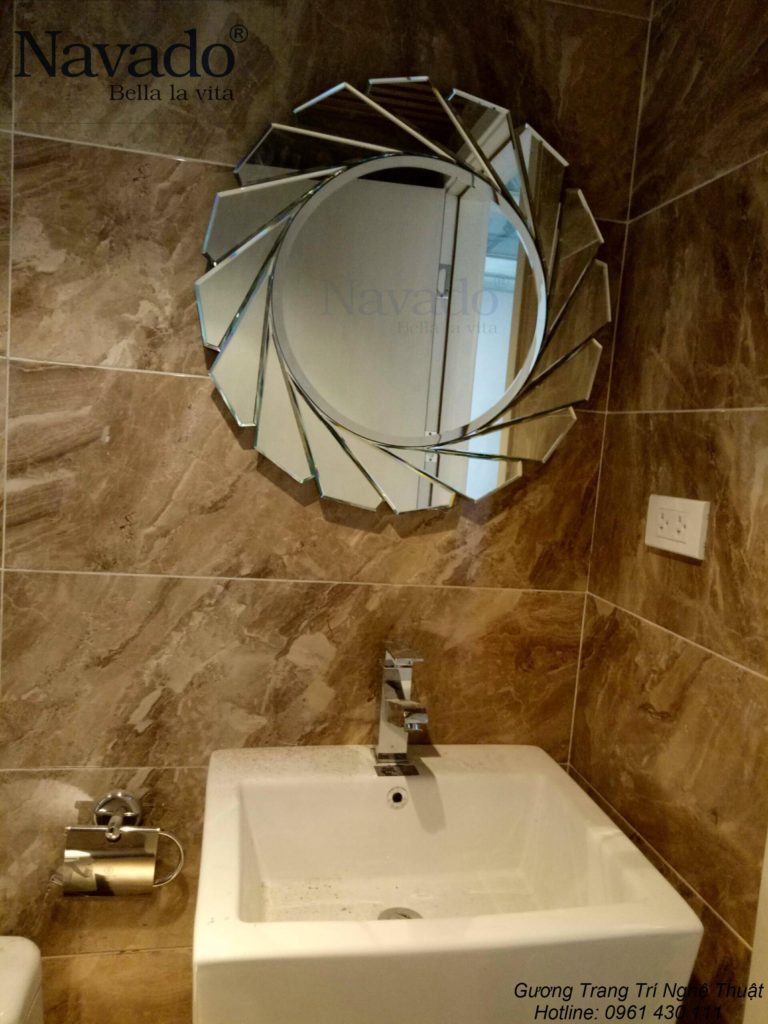 Where to buy decorative navado mirrors?
Moreover, you could combine mirrors with different sizes and shapes to create innovation. At present, the purpose of using bathroom mirrors has changed. They are not only used for reflection but also in creating attractive and open space. Accordingly, it would be highly critical to decide where to buy decorative mirrors as well as which design should be chosen.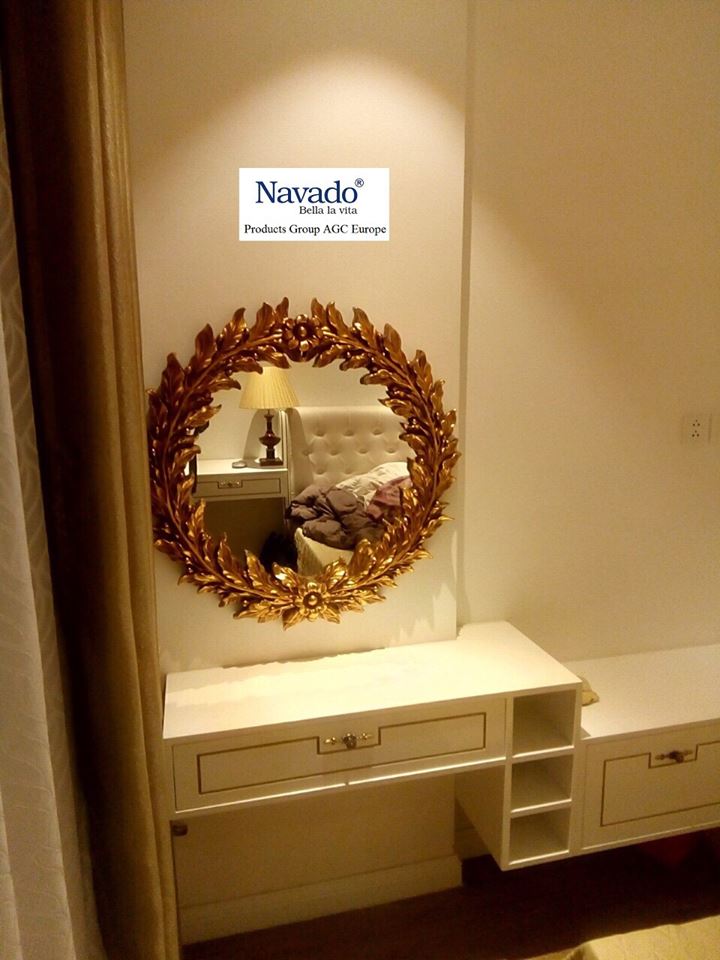 Where to buy decorative navado mirrors
If you are still in hesitation to decide where to buy decorative mirrors, please come to NAVADO to receive advice before making your own selection. Here you will also have the most affordable prices that can't be found anywhere else. Please come and feel!
Contacts
Factoty :NavadoIndustrial Complex, HiepThuan, PhucTho -Ha Noi City, Viet Nam.
Head office Ha Noi : No.5, Alley 33, Lane 100 Hoang Quoc Viet Str., Cau Giay District.
Head office Ho Chi Minh: No.50, Alley 45, Lane Phan Huy Ich Str.,Go Vap District.
Head office Da Nang : No.196 Bui Tien Dien Str., Lien chieu District.

Tel :(+84), mobile : (+84)9789 777 13 - English Assistant : (+84)0975 309 936 (viber, zalo,watchat)
Email : Navado.vietnam@gmail.com, website : http://guongbi.com