Order artistic mirror production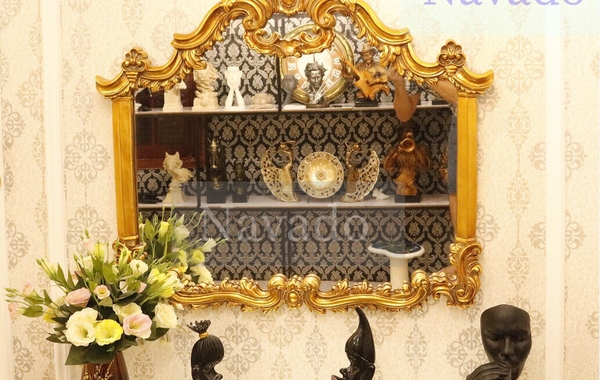 How To Order Artistic Mirror Production?
Why are many people interested in ordering artistic mirror production rather than buying ready-made items at stores? Where is the right place to order mirror production?In recent years, ordering artistic mirror production has gained its popularity while the decorative mirror market has shown signs of saturation. What could be the behind reasons for this? And where should you order artistic mirror production to experience the best service? All of these questions will be answered in this article.
Why do many people choose to order artistic mirror production?
The decorative mirror market is so vibrant with varied models, designs and colors from numerous domestic and foreign manufacturers. It would be very easy for you to choose a beautiful decorative mirror for your home simply by surfing the Internet or visiting showrooms. However, many people are making an opposite decision, which is ordering artistic mirror production. Their selection can be explained by a number of reasons.
For instance, available decorative mirrors unable to meet all demands from the customers. Despite the diversity of product categories, customers might not find products that match their preferences. They perhaps want to buy mirrors that fit their home perfectly from their own point of view, but those products can't be found on the market. Therefore, they choose to order artistic mirror production.
Another reason might be that they agreed with several models at stores but felt unsatisfactory with some details. In this case, making a production order to adjust or remove such details would appear appropriate.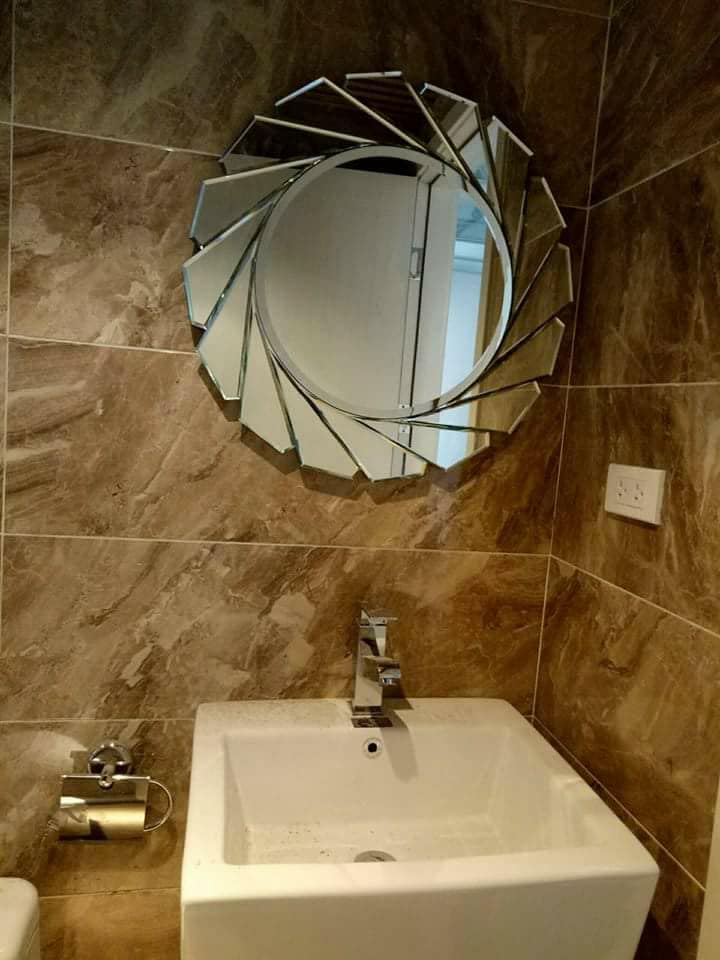 Ordering mirror production with required dimension
Moreover, some customers are able to design their own decorative mirrors. So, they want a third-party manufacturer to make their visual ideas into real products. Additionally, there are a lot of people who want to own a unique mirror with distinctive patterns. These individuals do not accept the repetition, and they get help from a third-party manufacturer as a result.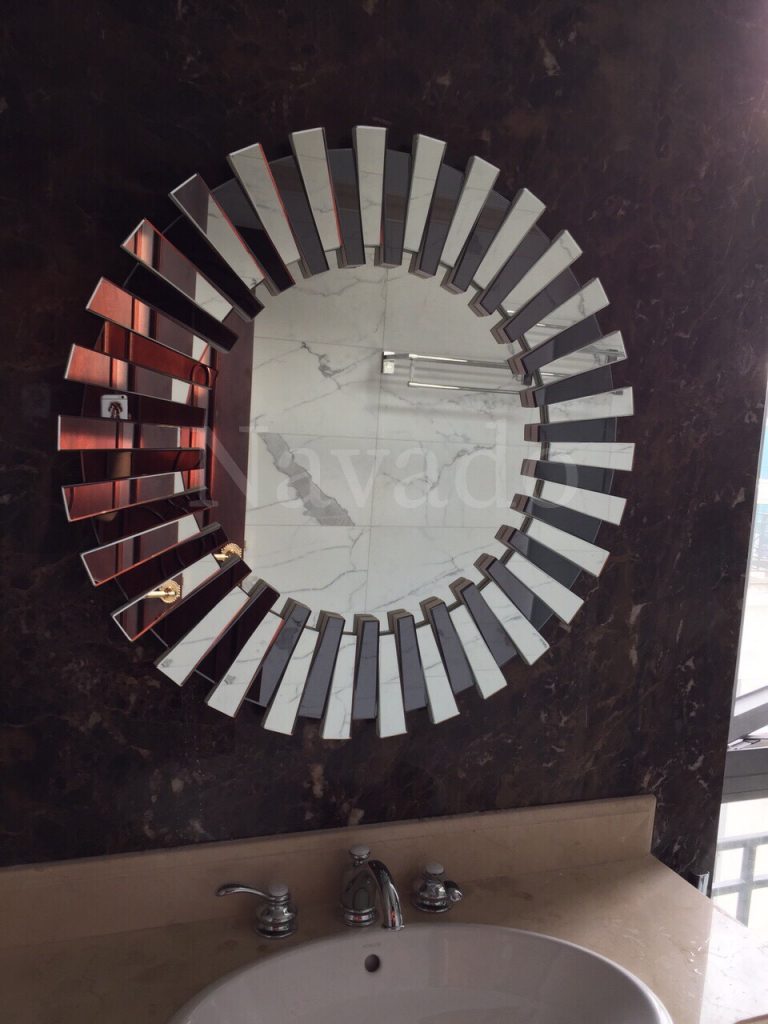 Many people want to have their own mirrors
No matter what the reasons are, ordering artistic mirror production has numerous benefits, making it a new trend in home decoration.
Where is the best place to order artistic mirror production?
There exists a great number of providers accepting the order of artistic mirror production, but you might hesitate in choosing a reliable address to put your faith upon, or you simply feel confused among multifarious selections. It's our pleasure to recommend you a reputed provider who specializes in interior products, especially artistic mirrors, for many years. That is NAVADO. But why NAVADO?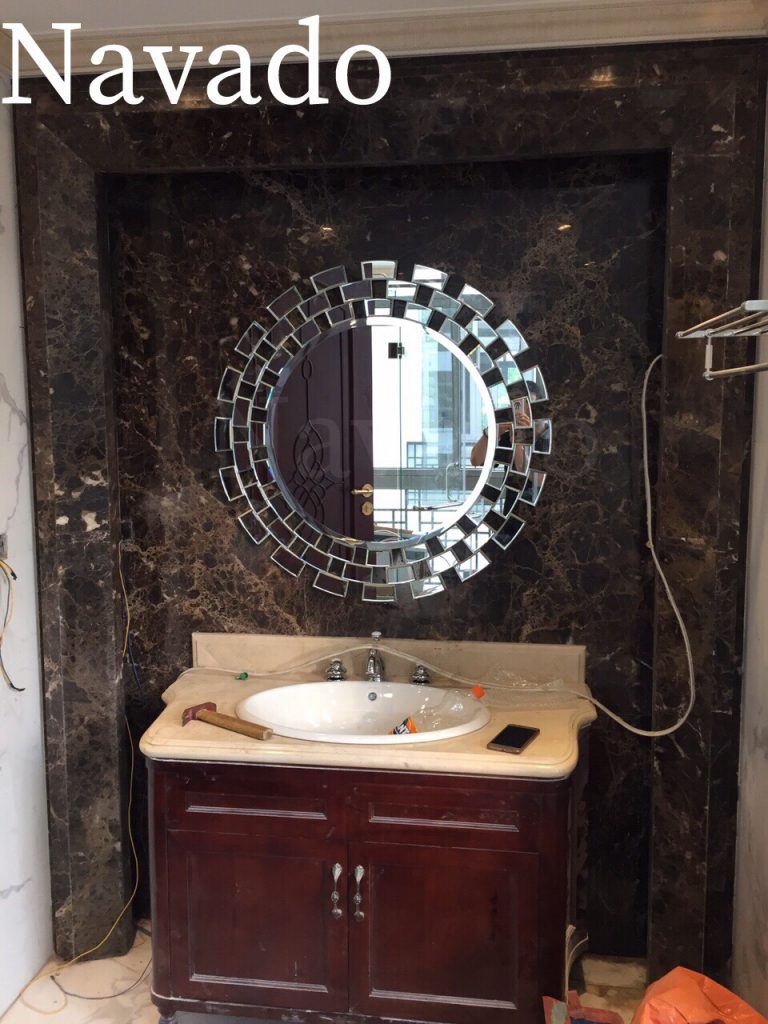 NAVADO - The enterprise with 10 years of experience in the field of decorative mirrors
With 10 years of establishment and development, NAVADO is proud to be one of the most prestigious companies in the field of artistic mirrors. It is the leading brand specializing in the provision of mirrors as well as accepting order of artistic mirror production according to customer's requirements.
Choosing NAVADO means working with the best service provider with the best professional style. Its employees are always willing to talk with you to discuss any feature of your expected mirrors, from their sizes to their hanging positions. After understanding your expectation, they will give you some suggestions and then work with you to find the best selection.
NAVADO can receive your design and produce the mirror as designed. If you have some vague ideas about your desired mirror, well-trained employees will provide you with a dozen of models before adjusting them on your requests. Also, NAVADO's staffs are comprehensively trained with specialized experiences. They will keep the hard work until you get the most satisfactory mirror.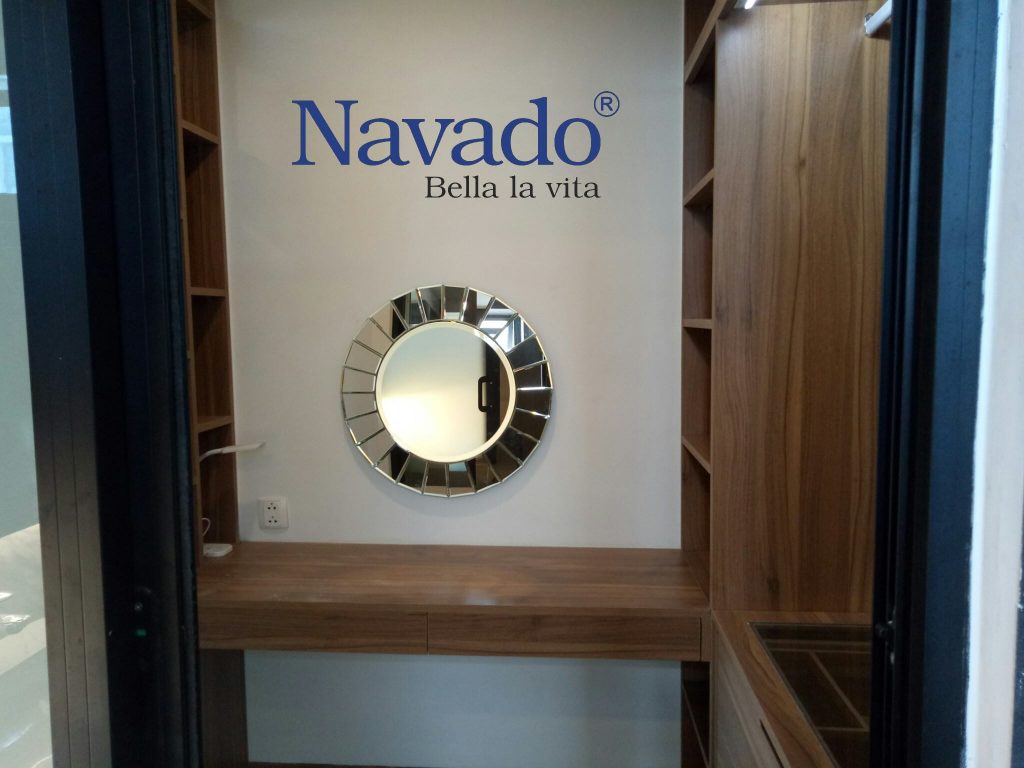 Well-trained employees with specialized experiences
In addition to the human recourse, NAVADO's service of artistic mirror production is trusted by its quality. Not only being famous as a supplier of Belgian mirror products, but NAVADO is also well-known for the manufacturer of internationally standard mirrors. Company's employees are carefully recruited by participating in intensive courses teaching about how to produce the best quality mirrors. Moreover, materials for mirror production come from the most reliable sources. NAVADO has never accepted any faults in selecting those materials. Finally, machinery used for producing mirrors is always upgraded to bring the highest-quality products to customers. NAVADO mirrors are dust-proof, water-proof, damp-proof and shine-retained. Not many manufacturers could guarantee such high-grade quality!
After the production process, mirrors must be thoroughly inspected by the NAVADO team. Faulty and substandard products will be completely reproduced. That's because the customer's satisfaction is the highest priority of the company. Additionally, delivery policy is another company's focus, so customers will get on-time delivering and meticulous packaging that protects the products from any scratch, even the smallest ones.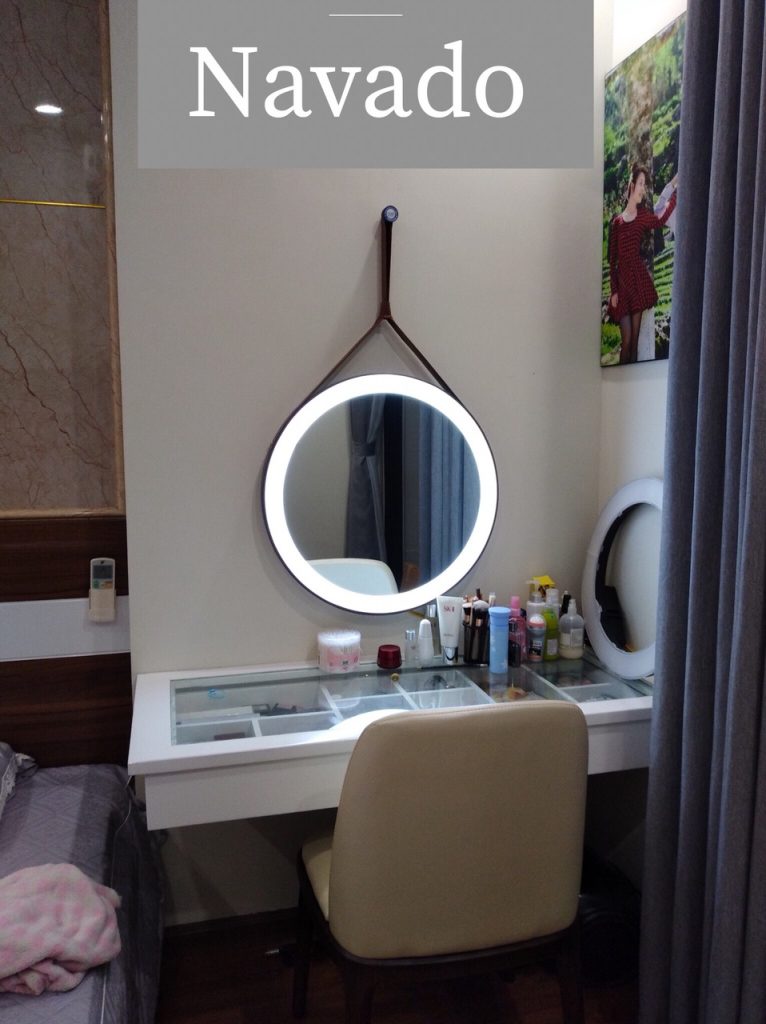 Mirrors are well-packaged to avoid any scratch
We strongly believe that you have found out satisfying answers to questions about ordering artistic mirror production after reading this article. Hopefully, we can provide you with useful information and help in choosing the most reliable company for ordering artistic mirror production.

Contacts
Factoty:NavadoIndustrial Complex, HiepThuan, PhucTho -Ha Noi City, Viet Nam.

Head office Ha Noi: No.5, Alley 33, Lane 100 Hoang Quoc Viet Str., Cau Giay District.

Head office Ho Chi Minh: No.50, Alley 45, Lane Phan Huy Ich Str.,Go Vap District.

Head office Da Nang: No.164 Le Dai Hanh Str., Cam Le District.
Tel :(+84), mobile : (+84)9789 777 13 - English Assistant : (+84)0975309936 (viber, zalo,watchat)

Email : Navado.vietnam@gmail.com, website : http://guongbi.com